Who needs an Executive Ally?
Our services are designed to support Idaho businesses that are in need of specific types of financial expertise but lack the time, resources, and knowledge needed. Here are some questions to help you evaluate whether our services are right for you:
Is your business growing and you need financial information that is timely and accurate, but you can't afford or don't quite need a full-time controller or CFO?


Is your business in a position where you have had recent turnover in the accounting department and you never want to have a gap there again?


Do you need help translating your numbers and figuring out what they are telling you?


Has your business leveraged technology to the point where you no longer need a full-time controller or CFO on staff?


Do you need an added layer of oversight over your accounting teams and systems to strengthen internal controls?
These are just a few of the pain points our services can solve. Our clients are often business owners who are wearing too many hats and need support that facilitates growth. Many of our clients want better insight into their finances and depend on us for financial statements, advisory services, and more. And, many of our clients outgrow our services and are able to hire a full-time CFO–we're here to help for as much or as little time as you need.
Our premier level of service is offered to businesses that are looking for an experienced leader to drive results, provide accountability, and offer strategic assistance in key decision making. We become a part of your leadership team by attending key investor or director meetings, offering business insight, and providing data analysis on a weekly basis.
When you partner with Executive Allies, you'll receive a designated point-of-contact to ensure seamless service along with access to our team of CPAs and experts for a peace of mind unparalleled in the industry. The future of your business will be our focus as we leverage the results of your past to strategize for upcoming changes or expected growth.
This level of service is best for businesses that need to improve their accounting practices but are not yet large enough that they need a controller full-time. Businesses at this level might have $2-$20 million in revenue with around 10-40 employees and a strong desire to grow or shift their business model.
We provide cash flow management and forecasting with a future focus. At monthly meetings, we'll review the prior months' financial statements, the cash flow forecast for a period of 8-12 weeks, and strategize for the upcoming month.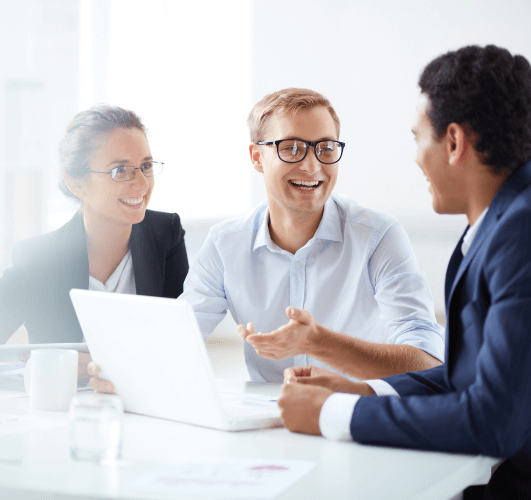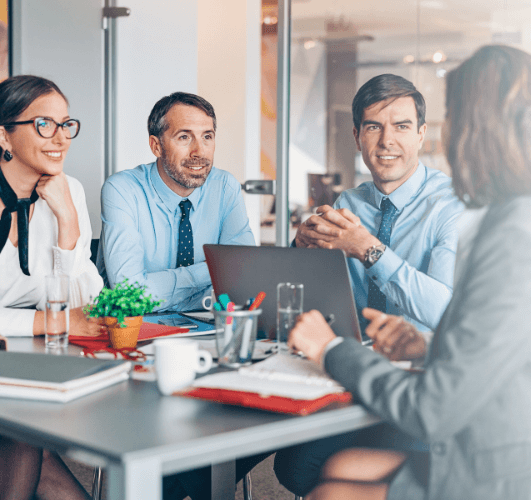 Our foundational level of service is perfect for businesses with $1-$3 million in revenue and that are poised for rapid growth. At this level, the founder or owner of the company might be overseeing the data entry and personally performing the month-end accounting processes.
Both ongoing education and assistance with month-end closing and financial statements come standard at this level. We also ensure that the business owners not only have accurate financial information each month, but a strong understanding of how to leverage the numbers provided.