Mike Aldridge
Staff Accountant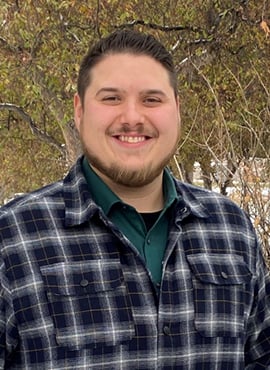 I like to see what makes a business tick, whether it be how it generates revenue or how it prioritizes spending. Being able to see the bigger picture and diving into the minutiae to see how it all comes together is what I strive to perfect.
Through my several years in bookkeeping and accounting work for a small business and governmental auditing on a state level, I was able to fully grasp the value of accounting. While working in a governmental auditing setting, I learned the importance of establishing a strong professional relationship with the agency in order to streamline accurate reporting. I also know what it takes to put together the financial statements for a small business. Taken together, I believe these skills have formulated an excellent combination of accuracy in bookkeeping and timeliness in deadlines.
Outside of work, I love to go camping, hiking, and hunting. Idaho provides limitless opportunities for all my outdoor adventures and excursions. My wife and I take advantage of this great state and coordinate our anniversaries to national parks and camping sites. We have three dogs named Rusty, Divot, and Moana that we try and bring onto our outdoor excursions. I also occasionally enjoy creating electronic music as changes in patterns and rhythm open a different world to me. Like accounting, there are changes in patterns and rhythm that create a whole symphony that work together in harmony. There are many ways to create a work of art, however there are certain rules to follow lest the whole masterpiece falls apart.