Marissa Clark
Administrative Manager aka "The Fixer"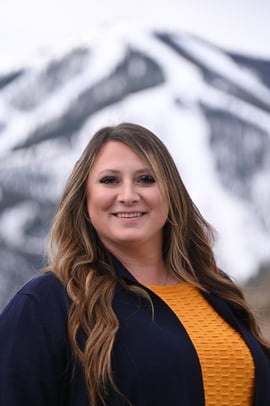 In 2008, I walked into my first Emergency Room thinking patient care would be my calling. However, I was blessed with great leaders and mentors in my career that helped develop my strengths and weaknesses. One of my greatest qualities is having the ability to create better processes and efficient workflows that work for the long-term goal and in the present. This has been a leading factor in my career success which has included work in multiple industries at different levels; Construction, Mortgages, Banking, Emergency Medicine, Revenue Cycle Management, and Healthcare EMR implementations.
My knowledge and ability to tap into the "why" within an organization have kept me grounded and made me a forever learner. I have worked in both private and public organizations which have developed my leadership skills and helped me to understand that no one in a company is above or below one another. This mindset has brought me a prosperous career and kept my mind open to different opportunities that come my way.
Outside of work, I am a wife and mother to an amazing blended family. I have 4 wonderful kids and a husband who supports any wild adventure we go on. My favorite place to be is with my family and our animals. I can be found in my kitchen around the island enjoying time and fresh baked goods with extended family and friends or in our shop wondering why we have another VW Bug to restore. It's always a fun time. When not at home, I love to travel! It's not uncommon for us to pack up on a weekend and hit the road to a new adventure. There is always a new piece of our story to create.
Contact Marissa